Round-trip flights to Frankfurt, Munich and Rome starting at $460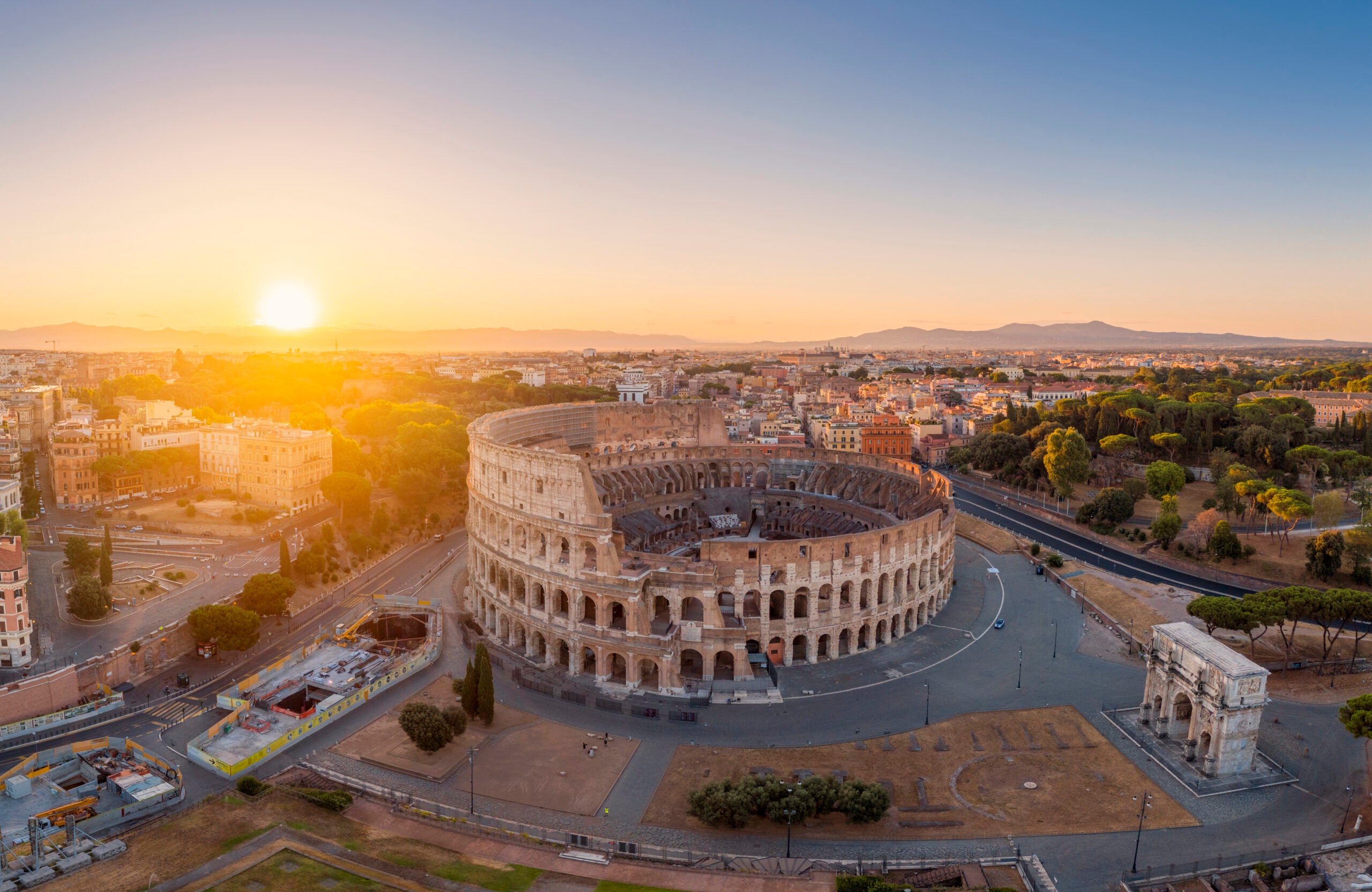 With the holidays approaching, flight deals to Europe keep on coming — fly to Frankfurt, Munich or Rome from various U.S. cities for as low as $460.
Multiple airlines are offering significantly discounted fares to these three European cities for travel from January-March 2023. If you're flying from Chicago, there is also additional availability in April and from September through October of next year.
Tour the Colosseum in Rome, stroll through Munich's central square of Marienplatz to take photos of the grand Gothic buildings, or explore Frankfurt's Old Town, which resembles a picture-perfect Christmas village. There's so much to do and experience in these three cities.
These flights will fill up quickly, especially at such low prices, so plan your trip and book your tickets to Europe soon.
Deal basics
Airlines: American Airlines, Condor, Delta Air Lines, ITA, Lufthansa, TAP Air Portugal and United Airlines.
Routes: Boston, Chicago, Miami, Newark, New York, Phoenix, San Francisco, Seattle and other cities have discounted routes to Frankfurt, Munich and Rome.
How to book: Search for your ideal dates through Google Flights and then book directly with the airline of your choice.
Travel dates: January through March 2023, but there is some additional availability from Chicago during April 2023 and from September-October 2023.
Book by: Within the next three days.
Thanks to Scott's Cheap Flights for spotting this deal. Sign up for the site's Premium membership, which is $49 a year and comes with a 14-day free trial. The Elite membership bookmarks premium, business-class and first-class deals.
Sample flights
Most of the routes in this deal are primarily on the East and West coasts. However, there is some availability in Chicago and even San Juan, Puerto Rico. While Frankfurt and Munich only have six routes, Rome has far more, with 25 available routes.
Here are some highlights:
Delta: John F. Kennedy International Airport (JFK) to Rome Fiumicino Leonardo da Vinci Airport (FCO), starting at $460.
TAP: San Francisco International Airport (SFO) to FCO, starting at $485 (includes a layover in Lisbon, Portugal).
American: Philadelphia International Airport (PHL) to Munich Airport (MUC), starting at $514 (includes a layover in Charlotte).
United: Newark Liberty International Airport (EWR) to MUC, starting at $579.
United: O'Hare International Airport (ORD) to FCO, starting at $593.
Lufthansa: Boston Logan International Airport (BOS) to Frankfurt Airport (FRA), starting at $596.
We recommend using Google Flights to determine your best dates, and then booking your flights on the airline's website since it is more reliable if your flight experiences a delay, cancellation or booking change.
Sign up for our daily newsletter
For a Feb. 9 flight to Munich from Philadelphia, Google Flights shows the American $514 flight as the cheapest option. Delta also offers a flight from Philadelphia priced at $517. The American flight to Munich departs Philadelphia at 1:52 p.m. and includes a layover in Charlotte.
When returning to Philadelphia, American offers a Feb. 16 flight that departs Munich at 10:20 a.m. The returning flight also has a layover in Charlotte.
The travel times for the flights between Philadelphia and Munich are lengthy (one flight is over 11 hours long, and the other is over 13 hours long). However, the $514 price is considered low, given that the cheapest flights to Munich range from $560 to $1,650, according to Google Flights.
The fares featured in this deal are for basic economy only. American's basic economy does not allow passengers to make changes to their tickets. Additionally, passengers must pay extra to check a bag and to select a seat.
If you decide to select a seat, it can cost anywhere from $12 to $167 — the most expensive seats have the most legroom and come with complimentary beer, wine and spirits.
Maximize your purchase
Be sure to use a card that earns bonus points on airfare purchases, such as The Platinum Card® from American Express (5 points per dollar on airfare booked directly with the airline or through American Express Travel, on up to $500,000 on these purchases per calendar year), Citi Prestige® Card (5 points per dollar on airfare), Citi Premier® Card, Chase Sapphire Reserve (3 points per dollar on airfare), American Express® Gold Card (3 points per dollar on airfare when booked directly with the airline or through Amex Travel) or the Chase Sapphire Preferred Card (2 points per dollar on travel). Click on this post for more on maximizing airfare purchases.
The information for the Citi Prestige Card has been collected independently by The Points Guy. The card details on this page have not been reviewed or provided by the card issuer.
Bottom line
Even though most of the travel dates in this deal are during some of Europe's colder months, it's still worth booking because of the low prices.
One of the advantages of visiting Europe during the winter and early spring is that you can see all the major attractions without finding yourself caught in the huge crowds of tourists.