'Those are Gabby's wings': Viral photo of slain travel blogger Gabby Petito was taken in Colorado Springs | Subscriber-Only Content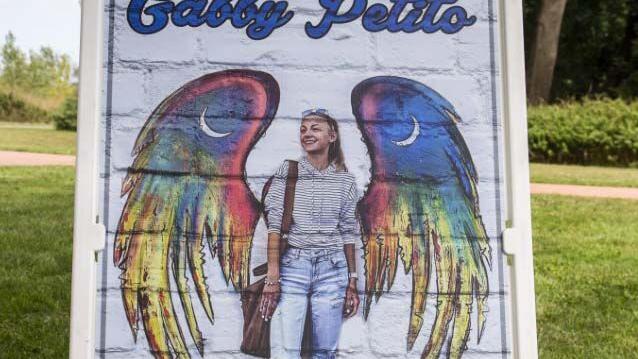 During a trip out west two years ago, 20-year-old Gabby Petito stopped in Colorado Springs, where she hiked in Garden of the Gods, got coffee in Old Colorado City and paused to strike a pose in front of a colorful public mural of wings painted by local artist Diego Jaguart.
Petito shared that picture — of her smiling serenely off into the distance, right leg slightly bent, with Jaguar's nearly-5-foot rainbow-colored wings seeming to sprout from her elbows — with her Instagram followers on Oct. 17, 2019.
Petito's father, Joseph, shared it again on Twitter on Sept. 19, 2021, the day his missing daughter's remains were found in a Wyoming camping area near where she was last seen with Brian Laundrie, the fiancé and cross-country traveling companion who is wanted for questioning in her death.
Authorities believe Laundrie disappeared into a Florida wilderness reserve about two weeks after he returned to his parents home without Petito, who was reported missing by her parents Sept. 11. On Tuesday, an autopsy found that Petito died by strangulation and her death was ruled a homicide.
In the weeks since Joseph Petito tweeted the photo of his daughter, along with a broken heart emoji and the words, "She touched the world," the angelic vision of the murdered 22-year-old travel blogger, taken during happy times, has gone viral as her memorial. It's appeared on billboards, news reports and beyond, becoming an iconic image celebrating her legacy, and loss.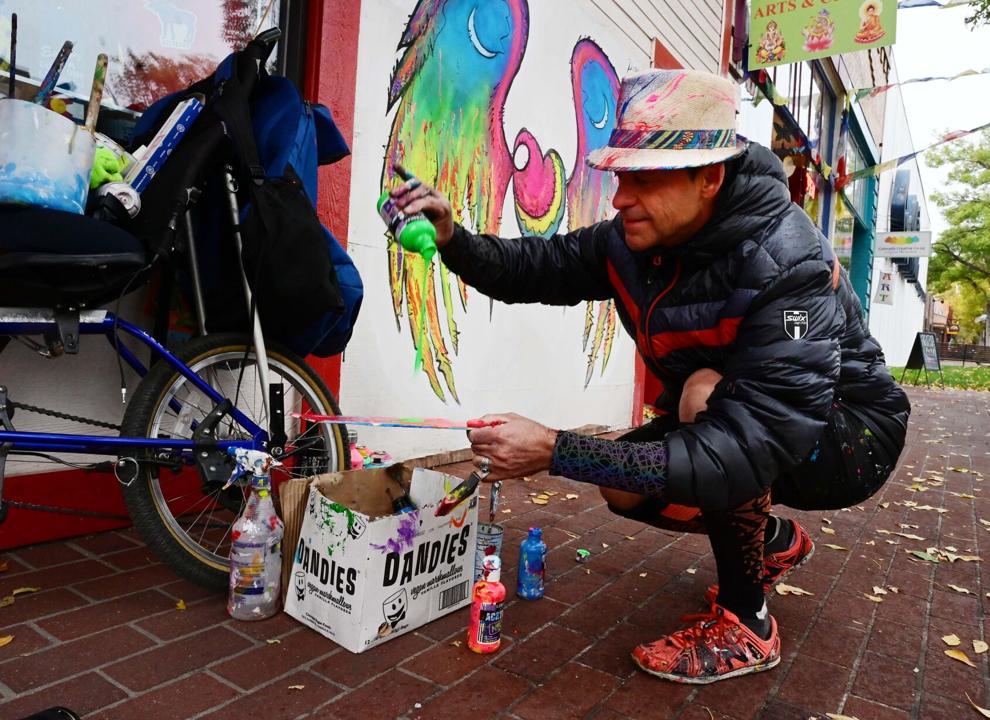 For the artist who created those wings, the notoriety is bittersweet.
"I don't feel happy because my wings are famous, I feel sad. But this now for me is an honor," Jaguart said.
The wings, painted on the exterior wall outside what is now The Colorado Shop on West Colorado Avenue, came to be in a flurry of experiential art on Valentine's Day 2019.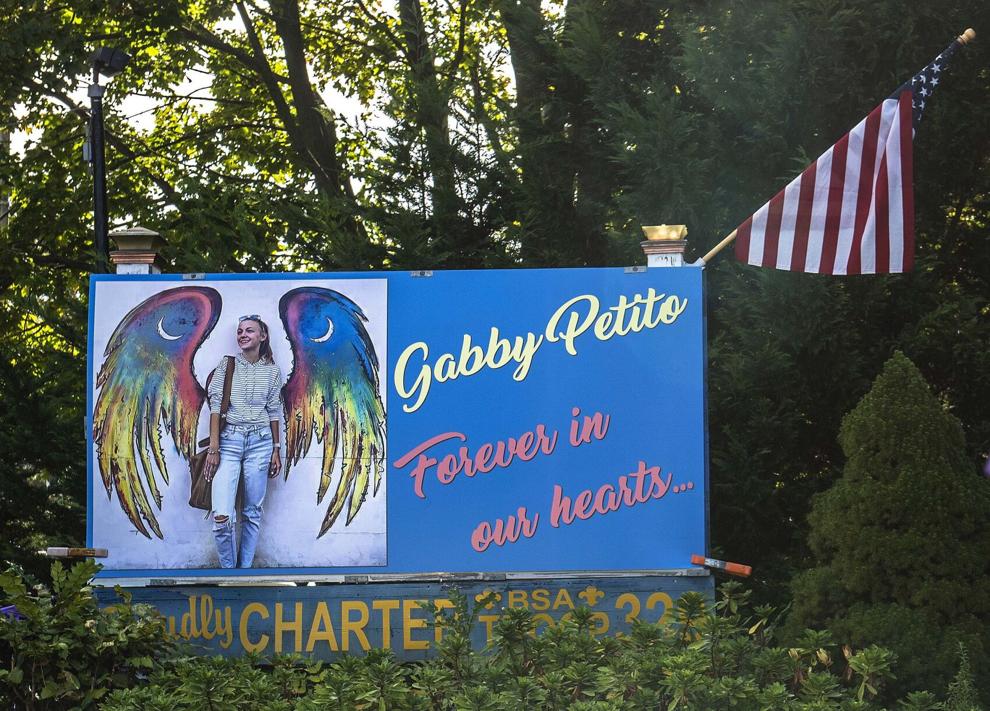 "This used to be a wearable art boutique, and we wanted to draw attention to the store and also have something that people could interact with, so we did an event here and he painted it live," said Jaguart's wife, Adhya Spencer, who worked at the boutique at the time. "His focus at first was the bird, the phoenix, and the idea of being reborn. Reborn from the ashes…."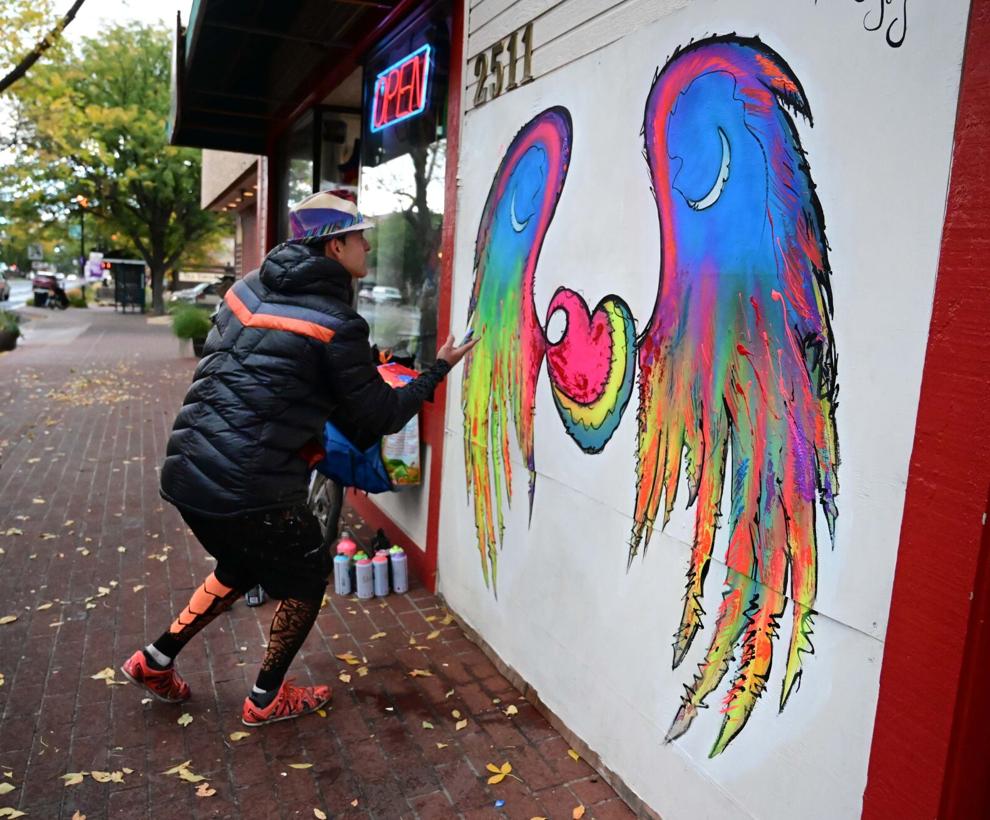 Jaguart is from Argentina and met Spencer when the two were living in Costa Rica. After more world travels, the artist, his wife and their daughter moved to the states to live with Spencer's family in Maryland. Eventually the trio decided to settle in the Springs, where Spencer's father had grown up. Jaguart began sharing art, painted "live" in vibrant colors that take on a new life when seen under a black light, for a new audience. There's another of his angel wings murals a few blocks away from the one Petito posed in front of.
"With Colorado Springs opening up the way it has over the last couple years, our big push is to promote arts and culture. This was one way to do that, and to make it interactive and experiential," Spencer said.
When Jaguart realized that his mural had become part of Petito's story, Spencer said he was in "shock" and not sure what to think.
The mural he had painted to inspire a sense of power and freedom suddenly had a much broader audience, but also a new and heartbreaking context.
"This is power for me, they come here and take a photo and feel power, that is my focus. But later it changed," said Jaguart, who returned to the artwork Thursday to touch up the faded colors. "She looks like an angel. She looks free."
Nevaeh Santistevan, who works on the other side of the mural in The Colorado Shop, said that the public's relationship with the artwork has changed since it became associated with Petito.
It was always a popular photo op for tourists. Now, they're not quite sure how to react.
"We get a lot of people from a lot of different places who come down and they see the wings and they're like, 'Oh, those are Gabby's wings. I've seen the picture of Gabby.' A lot of people recognize those wings," Santistevan said.
"It used to be a really bubbly place, like, 'Oh let's take a picture here,' but now it's, like, 'Should we take a picture here?' Cause it's like her spot now. It symbolizes her."
https://gazette.com/premium/those-are-gabby-s-wings-viral-photo-of-slain-travel-blogger-gabby-petito-was-taken/article_88afa594-2cff-11ec-9b13-97da0bec7ae3.html