Travel tips: Why you shouldn't suck a cobra bite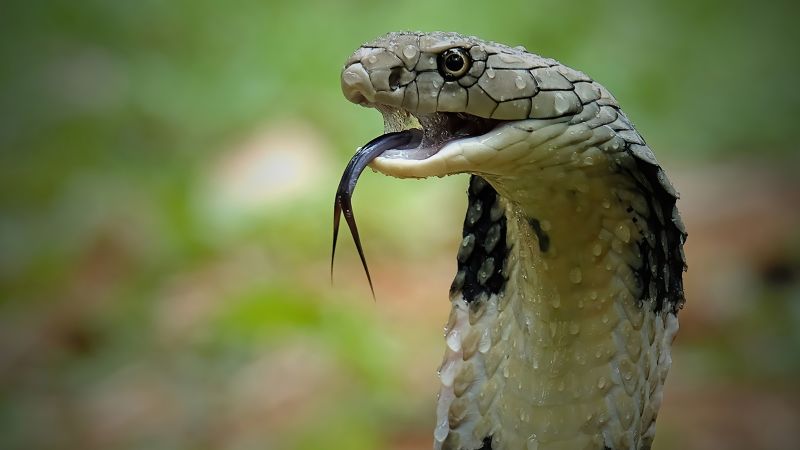 Editor's Note: Sign up for Unlocking the World, CNN Travel's weekly newsletter. Get the latest news in aviation, food and drink, where to stay and other travel developments.


CNN
 — 

Don't suck the poison from a cobra bite, avoid magic mushrooms while hiking and never try to outrun a hippo: CNN Travel is back once again with our weekly roundup of news and tips.
When a Zimbabwean tour guide found himself head-first down a hippo's throat, his body engulfed right to the waist, it was an all-time bad day at the office. Incredibly he survived, and here's his advice for handling hippopotamuses.
Hippos are found naturally in various parts of sub-Saharan Africa, but they're an invasive species in Colombia, thanks to escapees from drug trafficker Pablo Escobar's private zoo. Seventy of these "cocaine hippos" are set to be relocated to Mexico and India, as part of a new $3.5 million deal.
Finally, when a South African pilot this month felt a "cold sensation" underneath his shirt, it turned out to be a venomous stowaway cobra. He landed the plane safely with no harm done, but the snake itself disappeared without trace. While it's at large, we also have some tips on surviving a cobra bite. For one thing, don't tie a tourniquet or try the old "cut and suction" method; it can lead to infection and cause more damage.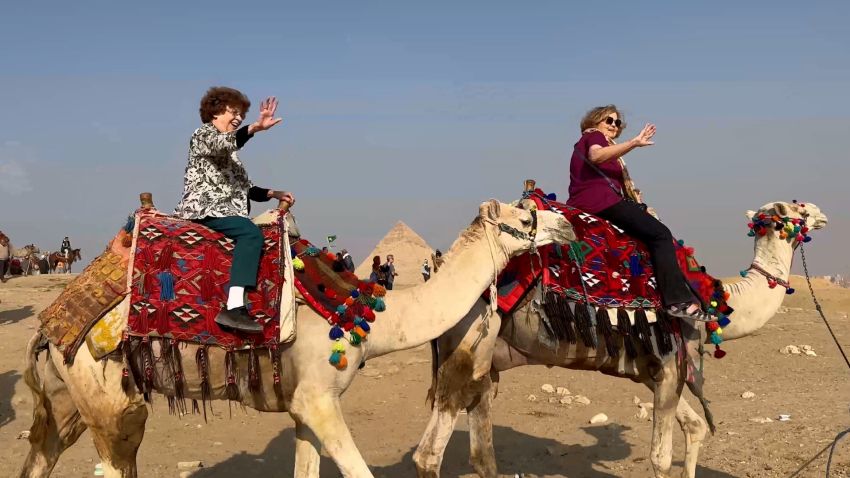 Traveling grandmas visit 8 world wonders on the trip of a lifetime
Adventure doesn't have an age limit. Ellie Hamby and Sandy Hazelip, two 81-year-old best friends from Texas, have just toured the world in 80 days, from the beaches of Bali to the glaciers of Antarctica. "Getting older does give you a little bit of wisdom of making decisions," says Hazelip. "For me, this was the perfect age to go."
When Connecticut woman Eileen Monaghan's Irish cousin Nora died in 2012, she lost not only her relative but her last link to Ireland. That was until she and her husband heard some Irish voices on board a Cunard cruise ship and made a new connection with a long-lost cousin who knew Nora and the tiny Donegal village where Eileen's grandmother was born.
From rediscovered connections to new friendships: Andrea Rubakovic and Hollie Savitt were in their early 20s when they were both stranded at London Heathrow due to snow. The strangers ended up sharing a luxurious hotel room near the tourist hot spot of Tower Bridge – "the sweetest pad," says Rubakovic – and 13 years later, they're still best buds.
A brand new Boeing 747, intended as a private VIP jet for a Saudi royal, has been stripped for parts at an Arizona airpark, having spent just 30 hours in service over 16 flights. The 747-8 variant is one of the most advanced models of the 747 ever produced – but finding a buyer for a $95 million private, four-engine business jet ain't easy.
And over in Scotland, two lightly used Boeing 787-8 Dreamliners – not even 10 years old – are being disassembled at an airport outside of Glasgow. The craft, which formerly flew for Norwegian, were grounded in 2019 but fell into further disrepair when the Covid pandemic hit. The Scottish climate didn't help: "It's cold and wet and rainy and moist," says an analyst at aviation analytics firm Cirium. "Not somewhere you would plan to keep them for a long time."
While being recycled for parts is a common afterlife for retired planes, a Boeing 737 that once flew for the now defunct Mandala Airlines has been converted into a luxury villa on a clifftop in Bali. It's currently available to rent from June 2023 onwards.
A photo tour of Italy ghost village San Severino
Nine Italians with links to the abandoned hamlet of San Severino in Italy's Campania region came together to buy the village's medieval district to protect it from unscrupulous investors. The group hasn't been able to get much work done since the purchase in 2008, due to a lack of resources and bureaucracy issues, but the picturesque hillside village attracts around 50,000 visitors a year.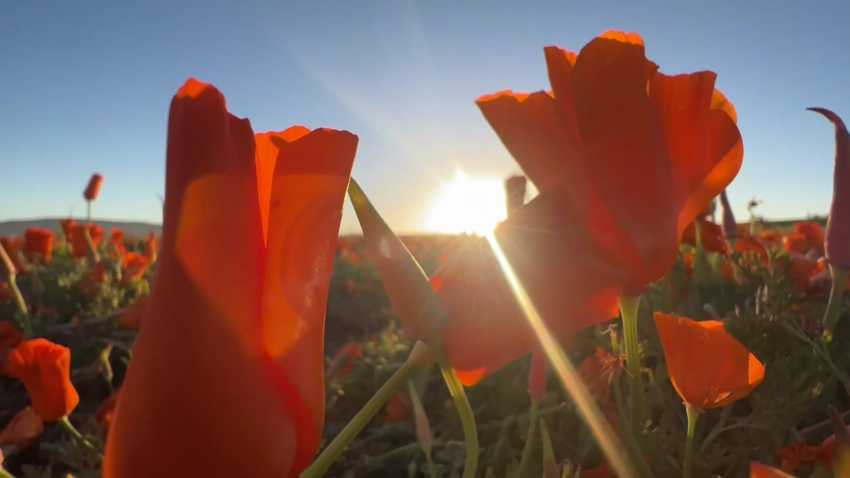 See rare poppy super bloom in California
A rare poppy super bloom has been pulling in visitors to Lancaster, California, to see the glorious blanket of springtime color. If you're out enjoying the flora on weekend hikes or far-flung travels, our partners at CNN Underscored, a product reviews and recommendations guide owned by CNN, have put plant identification apps to the test. Here are their picks.
Note the salutary lesson in plant awareness provided by our misbehaving travelers of the week: the young male hikers who had to be saved by mountain rescue after taking magic mushrooms in the UK's Lake District.
America's least-visited national park is some 5,000 miles from the US mainland.
And the most-visited might just be America's greatest drive-through.
Saudi Arabia has built a high-speed railway across the desert.
The super-fast trains reach speeds of up to 300 kph.
Jet lag hits differently depending on your direction of travel.
Here are six tips to get over it.